2019 Boutin Family Reunion
Greetings Family,
Note: The location of the reunion has changed!
The 2019 Boutin family reunion WAS held on Saturday, August 3rd at Elks Park in Hutchinson, MN.
The picnic starts at Noon and will continue until 10:00pm when the park closes.
What should you bring:
Food. This is a pot-luck, so bring whatever you want to share.
Beverages. (None will be provided.)
Lawn chairs, games, etc. Whatever you usually bring.
What will be supplied:
Elks Park shelter with full restrooms and playground equipmentl.
Also on hand will be croquet, bocce ball, polish golf, and of course a table for poker.
Some picnic tables, other tables, and chairs.
Plastic-ware, paper plates, napkins, etc.
Below is a Hutchinson map showing the location of Elks Park.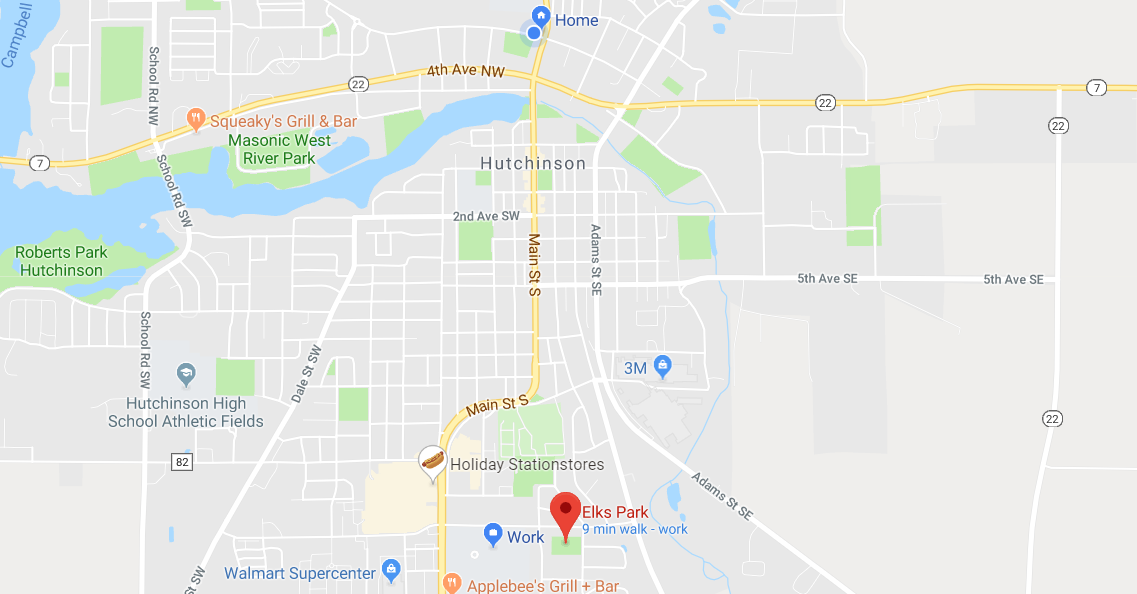 The address of the park is 1200 Sherwood St SE, Hutchinson, MN 55350.
It is on the south end of town.
Essentially you head south on Hwy 15, then east on Century Ave SE. to Sherwood.
Then south on Sherwood for a block. The park is on the right.


Here is information on 3 motels for those wishing to stay overnight or come the night before:
Please pass this information on to the rest of your family since we are not sending this to everyone. One person has been contacted per sibling and we are counting on you to spread the word.
If you have any questions you can call or email us:
Ann:
320-583-4246, ann@jimmartinson.com
Jim:
320-583-8490, jim@jimmartinson.com
Hope we saw you and yours last August 3rd.
-- Ann and Jim